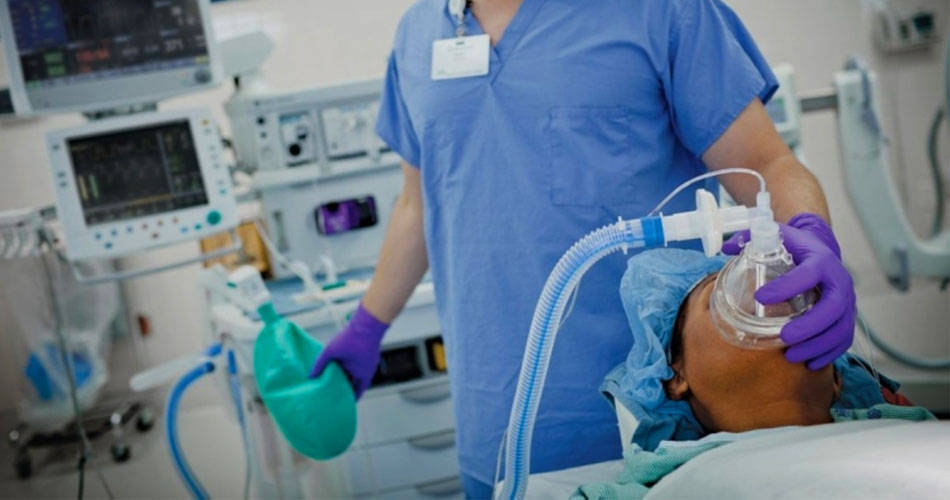 Anaesthesiology
The Department of Aneasthesiology provides comprehensive 24 hr services (on call basis) through a group of senior Anesthesiologists in all surgical specialties.
The range of services offered in the department includes:
Anesthesia for routine surgeries.
Anesthesia for emergency surgeries.
Sedation for endoscopies.
Labor analgesia.
Post operative analgesia and pain relief.
24 Hrs ICU Services.
Anaesthesiology is the backbone of surgery. With the advancement of specialties, surgical skill and techniques, anaesthesiology also improved and the Anaesthesia Department at KNH have kept pace with it.
The Operation Theatre Complex has 5 fully equipped modern Operation Theatres with micro filters ensuring zero percentage infection. The Operation Theatres are equipped with latest equipment which includes Anaesthesia ventilators, Pulse oxymeters, Capnographs, Cardiographs, Cardio scopes with defibrillators, C-arm image intensifiers, syringe pumps, Infusion pumps, Blood warmers, ABG analysers, fibre optic bronchoscopes, Ultra Sound for intervention Procedures etc.This combined with separate pre- operative area, post operative recovery room and surgical ICU make it an excellent area for comprehensive care of patients undergoing any type of surgery.