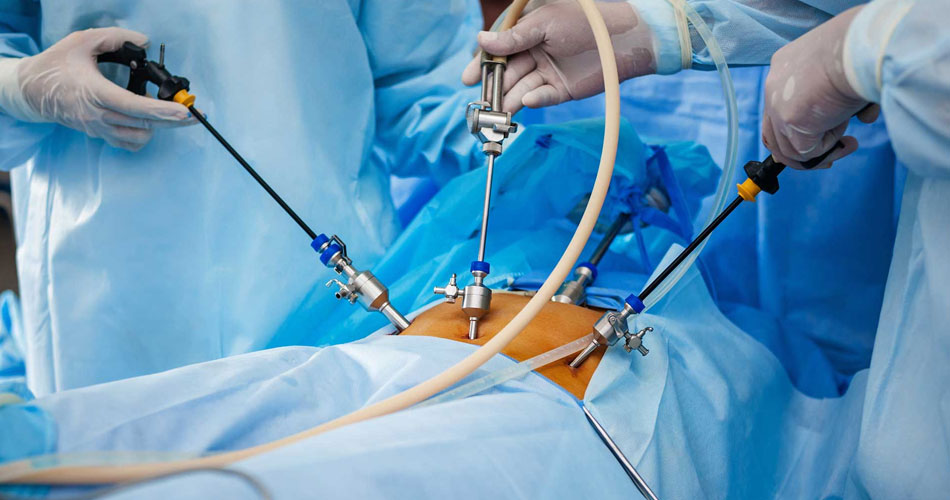 3D Laparoscopy
Laparoscopic surgery has many advantages over conventional open surgery. Laparoscopic surgeries in Jodhpur.
Better surgical precision in 3D laparoscopy
Reduced operative time especially in 3D laparoscopy
Reduced risk of injury to nearby structures.
The risk of bleeding during surgery is reduced
The smaller incision size also reduces the risk of pain and bleeding after surgery.
The smaller incision also leads to the formation of a significantly smaller scar after surgery.
Exposure of the internal organs to external contaminants is significantly reduced in laparoscopic surgery compared with open surgery, therefore reducing the risk of post-operative infection.
The length of hospital stay required is significantly shorter with laparoscopic surgery, since healing is so much faster. Most patients receive a same-day or next-day discharge and can return to their normal everyday lives much more quickly than after an open surgery procedure.
Services Offered
Laparoscopic General Surgeries
Cholecystectomy
Appendicectomy
Hernia repair
Surgery for reflux esophagitis
Laparoscopic Gynaecological Surgeries
Ectopic Pregnancies
Ovarian Cysts
Hysterectomies
Myomectomy for Fibroids
Laparoscopic tuboplasties and reversal of Sterilization
Laparoscopic Urological Surgeries
Nephrectomy
Pyeloplasty
Ureterolithotomy
Pyelolithotomy
VVF repair
Renal cyst
Ureteric reimplantation
Surgery for stress incontinence
Surgery for male infertility like varicocele
Surgery for undescended testis
Pediatric Laparoscopic Surgery
Meet Our Doctors