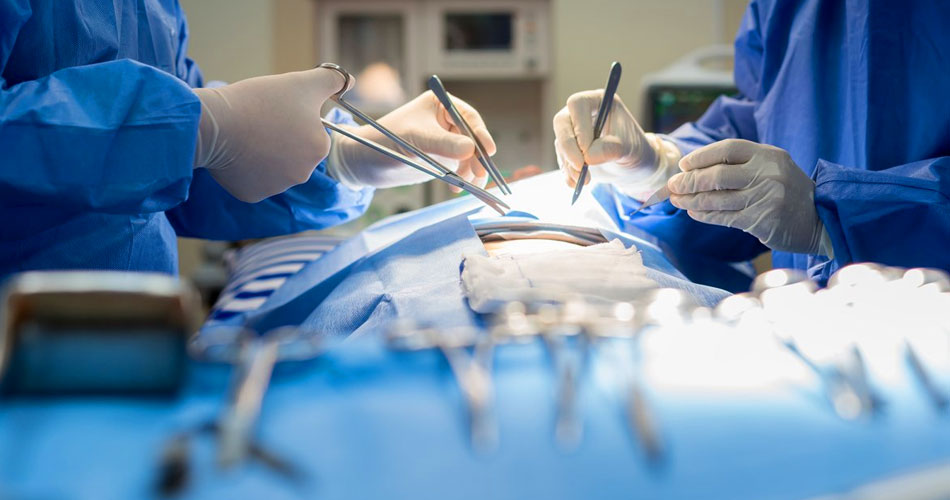 Surgery
Department of General & Minimal Access Surgery is providing indoor, Outdoor & 24 hrs emergency services by well trained, qualified & experienced Surgeons. All surgical agonies are dealt with tender love care. The morbidity of surgery in terms of pain, big incision & scar, prolong stay in hospital & post op surgical site infection is reduced by the emergent concept of Laparoscopic Surgery. The department is fully equipped with the state of art laparoscopic instrumentations including 3D Karl Storz Laprasocpic system from Germany and surgical expertise to do basic, advance & single incision laparoscopic surgery.
To make surgery safer department has adopted a core set of safety standards as per NABH. For any emergency surgeries department is committed to provide the highest standard of care. We believe in practicing affordable & safe surgical care with human touch involving latest technology & world class standards.
Services
Laparoscopic (Key Hole) Surgery for Gall Bladder removal (We have done more than 18000 cases and still counting)
Laparoscopic Appendectomy
Laparoscopic/ Open Hernia repair etc. are done using state-of-the-art 3D Karl Storz Laparoscopy system.
All General Surgical Procedures
Thyroid and Major Neck Surgeries
Hernia Surgery using Prolene Hernia System
Gastrointestinal, Hepatobiliary and Pancreatic Surgeries including Malignancies
Cancer Surgeries including Breast Conservation Surgeries,
Head & Neck Surgeries with Reconstruction
Soft Tissue Sarcomas,
Gynaecological Malignancies
Harmonic Scalpel
Vascular Surgery: Emergency care of Vascular Trauma,
Endovenous Laser Therapy (EVLT)
Advanced Laser Treatment for Varicose Veins.
Advantages
Maximum patient comfort
Less post operative pain
Less Bruising and swelling
Excellent medical and cosmetic results
Short treatment time
Quick return to normal activities
Less side effects and complications
Local Anaesthesia
Day Care Procedure
Haemorrhoidectomy using stapler
Less pain
Day care procedure
Less blood loss
Meet Our Doctors